We can seal in vacuum pack all our products, whole or sliced. The vacuum guarantees the freshness of the product and keeps intact its fragrance, aromas and nutritional values. Our vacuum packs have a maximum guaranteed life of 90 days, stored correctly in the refrigerator. The vacuum allows you to store our products for a much longer period, and also allows you to transport them on the go.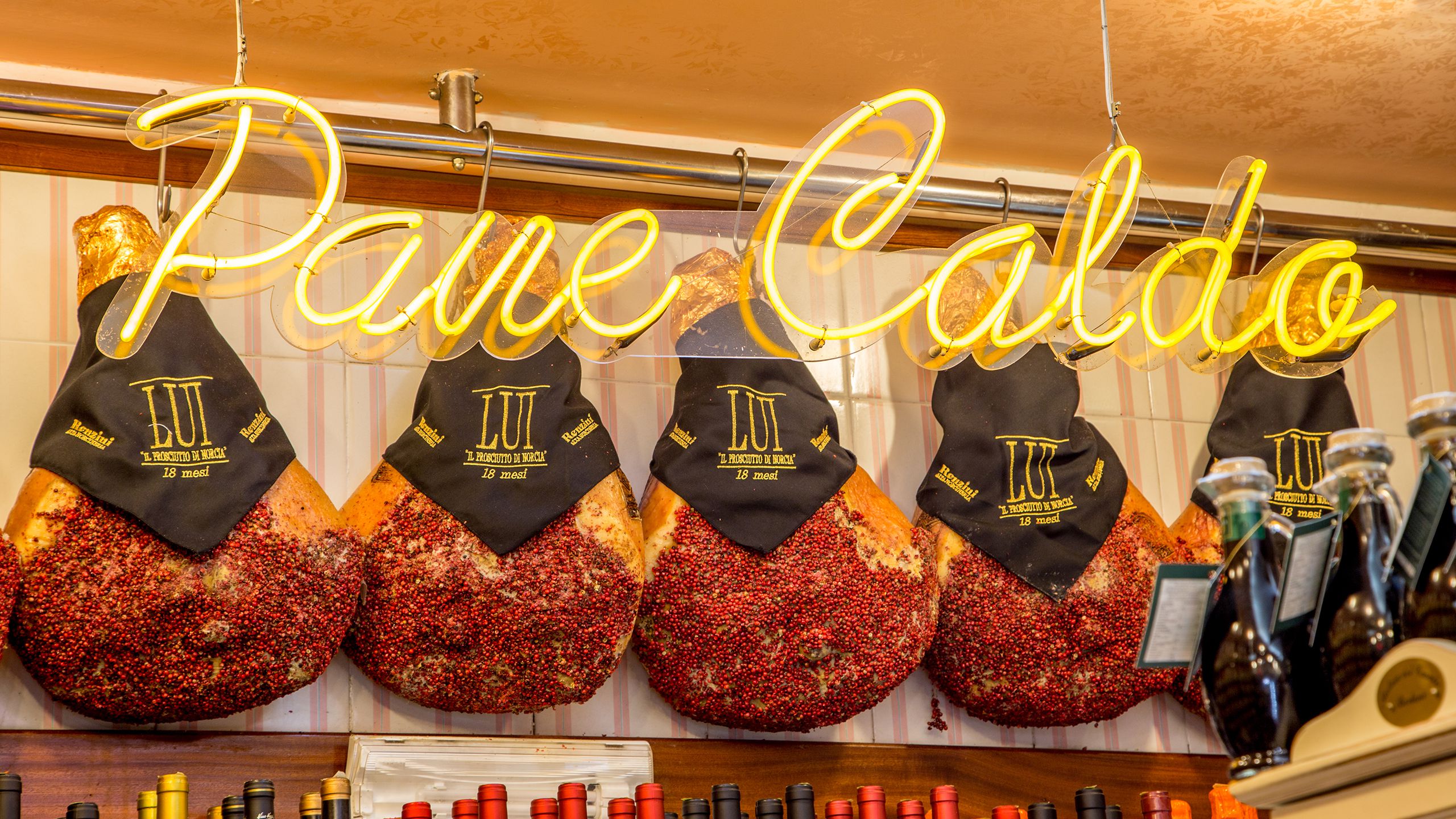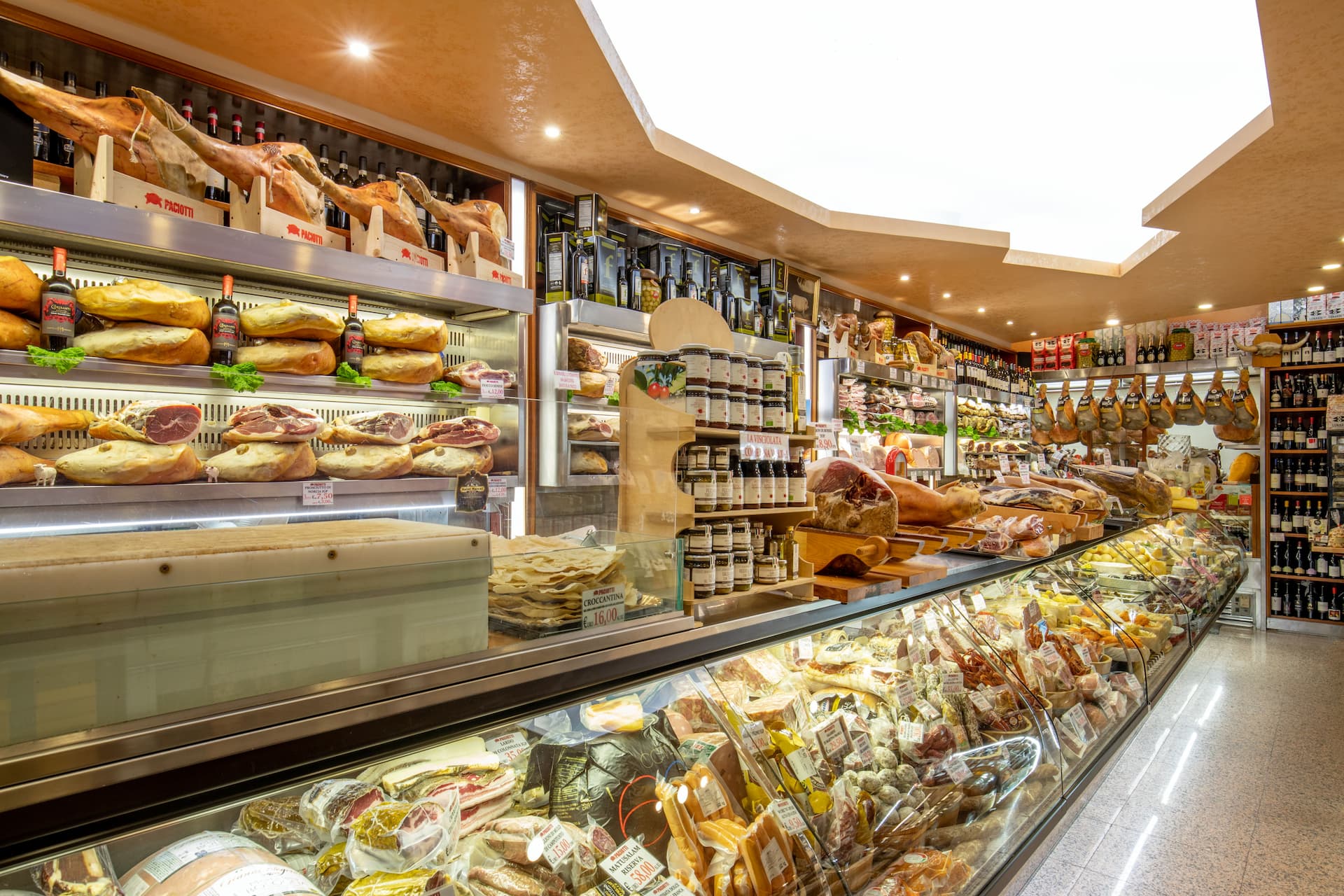 Packaging Christmas baskets and gift packages
We pack completely personalized Christmas baskets, wine and gift packs of all kinds with relative delivery.
We accept all types of Credit Cards, including American Express, Bancomat and also with NFC devices.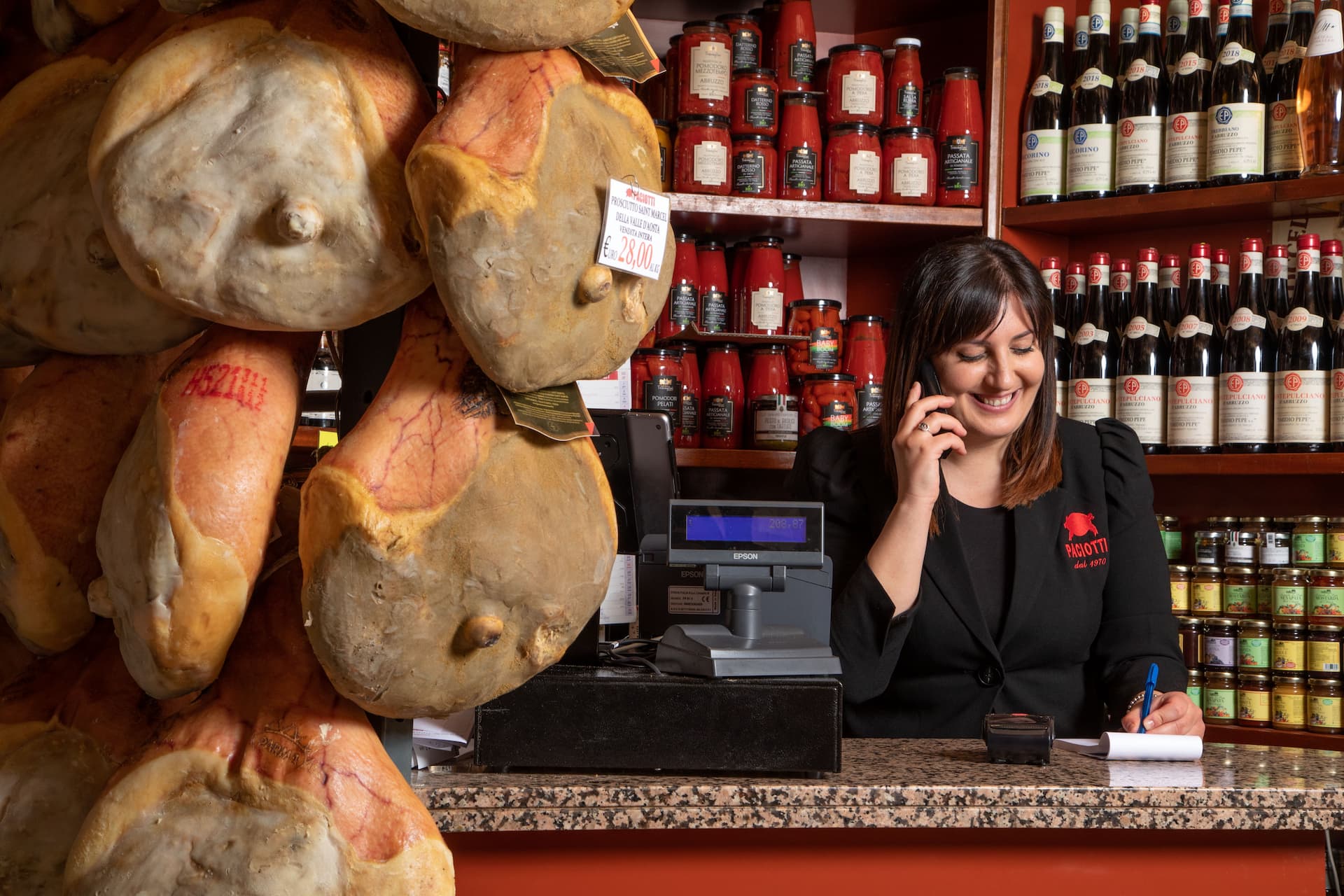 Parking reserved for our costumers
1 hour of parking completely free, reserved for our customers, at "AutoRimessa Fiore" in Via Ruggero Fiore 16/18.
Home delivery service: shopping at your home!
Home Delivery Service of our products throughout inner Rome, at the cost of € 2.90 To order please phone 0639733646, with guaranteed departure of the goods within 4 hours of receiving the order.